Preschool and Children's Ministries
We strive to connect kids to God by cultivating a heart-transforming personal faith in Jesus Christ through a safe, loving, and fun environment with biblically sound teaching and relational discipleship. We desire to partner with parents to ensure that they are doing their God-ordained job of discipling their children in the home. We offer a variety of activities throughout the year for children and their families. We'd love to have you join us! Take a look at our ministry areas for birth through 5th grade.
Blast Preschool
Birth through Pre-K
SUNDAYS:
9:30 am Grow Groups
10:30 am Grow Groups
WEDNESDAYS:
6:30 pm LIFT
Shine Kids
Kindergarten through 5th grade
SUNDAYS:
9:30 am Grow Groups
WEDNESDAYS:
6:30 pm LIFT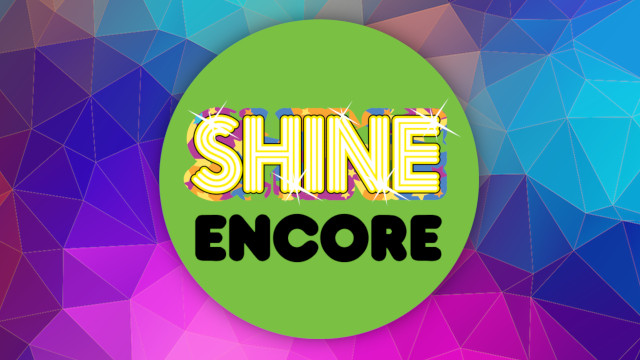 Shine Encore
Kindergarten through 2nd grade
SUNDAYS:
10:30 am ENCORE
Upcoming Events and Activities
January
January 8 – BLAST Preschool Leaders Lunch (12:00pm)
We are so grateful for our volunteers! All preschool volunteers are invited to lunch in the FLC immediately following the worship service.
January 14 – Cupcake Wars (1:00pm-3:00pm)
Please join us for our version of Cupcake Wars. We will supply the cupcakes, toppings, and supplies. Families will compete against each other to complete challenges and win prizes! Sign up by January 11th.  https://forms.gle/4y2o4LtZao4hda3S7
February
February 11 BLAST and SHINE Parents' Night Out (4:00pm-8:00pm)
PARENTS…who needs a kid-free evening? Well, we have your solution! Drop your kids (preschool through 5th grade) off in the FLC on Saturday, February 11th at 4pm. We'll keep them occupied with food, fun, and friends until 8pm!  Feel free to invite friends and neighbors too! There's no cost for this event, but everyone must sign up! https://forms.gle/Z6Xmk2eYLA82jYpr8
February 12 BLAST Cookies for Seniors (10:00am)
Preschool classes will distribute cookies to senior adult classes.
February 15 No LIFT Small Groups
March
March 5th – BLAST Family Event (12:00pm)
Lunch and activities for preschoolers and their families. Stay tuned for details!
March 18th – REACH Jr. Overnight 3rd-5th grade (12:00pm Saturday-12:00pm Sunday)
REACH Jr. is an exciting overnight event filled with fun, games, music, videos, food, and small group Bible Study for 3rd, 4th, and 5th graders.  It is hosted here at Providence and is led by SHINE Ministry leaders as well as IMPACT Student Ministry members. Participants will spend the night in gender-specific areas of the Family Life Center. Security will be on-site at all times. The cost is $20 and includes dinner, breakfast and a project.
What to bring: Bible, sleeping bag, pillow, clothes, towel, toiletries, a peanut-free snack to share, and a positive attitude! 🙂
Drop off is at noon on Saturday, March 18th and pick-up is at noon on Sunday, March 19th. Hope to see you there!
Sign up here by March 15th! https://forms.gle/9iUNg6uEqSbW3Hwy6
Questions? Contact Jennifer Pyne at 704-773-1340 or jennpyne7@gmail.com
April
April 2nd – BLAST Easter Egg Hunt (12::00 PM)
Please join us for our BLAST Preschool Easter Egg Hunt on Sunday, April 2nd from 12:00pm-2:00pm. Preschoolers and their families  will meet in the FLC for lunch and then continue with craft times, reading of the Easter story, and an Easter egg hunt! Invite your friends and neighbors to sign up too! Event will take place rain or shine! Hope to see you there! https://forms.gle/J8b9s19zcJiMGPrj7
April 12th – No LIFT Activities
May
May 14th – BLAST Muffins with Mom 10:00 AM
Mothers and grandmothers are invited to join their preschoolers for a sweet time of muffins and songs!
May 14th – Baby Dedication 10:30 AM
May 21st – Deacon Dinner for Everyone 4:00 PM
June
June 11 BLAST Doughnuts with Dad 10:00 AM
Fathers and grandfathers are invited to join their preschoolers for a sweet time of donuts and songs!
June 19-23 VBS (age 3-completed 5th grade) 6-8:30 PM 
Join us for Twists and Turns VBS where kids will learn that Finding Jesus Changes the Game! Parents, mark your calendars to join us on the last night June 23rd from 6-8:30pm for our Family Fun Fest!
June 21 No LIFT Activities
June 25 SHINE Level Up Sunday (5th graders move to IMPACT Youth)
July
July 24-27 SHINE Day Camp (rising K – completed 5th grade) 10AM-1PM
August
August 6 Ice Cream Fellowship 5:00 PM
August 6 Children's Musical Auditions 5:30 PM
Aug 20 BLAST Water Play Day 12:00 PM
September
September 9 SHINE Kids and Seniors Event 11:00 AM-1:00 PM
September 10 BLAST Grandparents Day Event 10-10:30 PM
October
Oct 14 BLAST/SHINE Corn Maze 4:00 PM
November
Nov 5 BLAST and SHINE Shoebox Packing Party 9:00 AM
December
December 7th -10th Bethlehem Village 6:30 PM-8:30 PM
December 10th – BLAST Christmas Party 12:00 PM
December 16th – SHINE Gingerbread Bash 6:00 PM-8:00 PM
December 17th – SHINE Children's Musical 5:00 PM